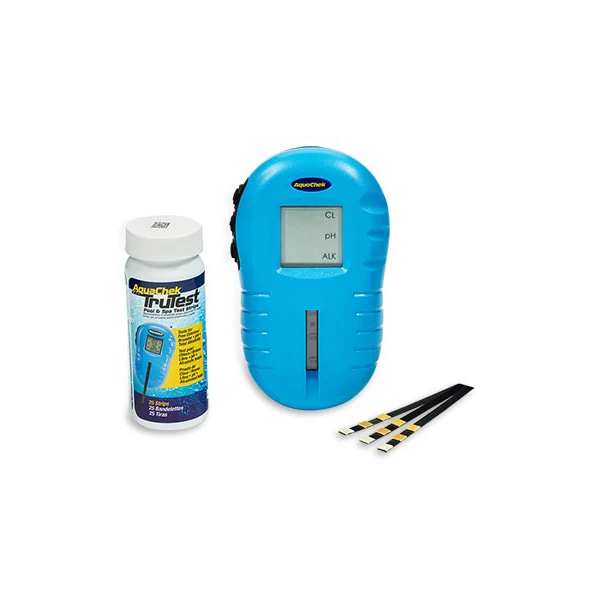 AquaChek TruTest Digital Reader
---
$49.99
Tests for: Free Chlorine, pH, Total Alkalinity
Need a digital readout? TruTest provides digital results with the accuracy of a test strip. Simply dip a test strip, place it on the test strip reader, and results will be displayed for you. TruTest is ideal for customers who aren't comfortable distinguishing color. Refills available.
Free Chlorine: 0-10 ppm
pH: 6.2-8.4
Total Alkalinity: 0-240 ppm
Clamshell. Free Chlorine, pH and Total Alkalinity.