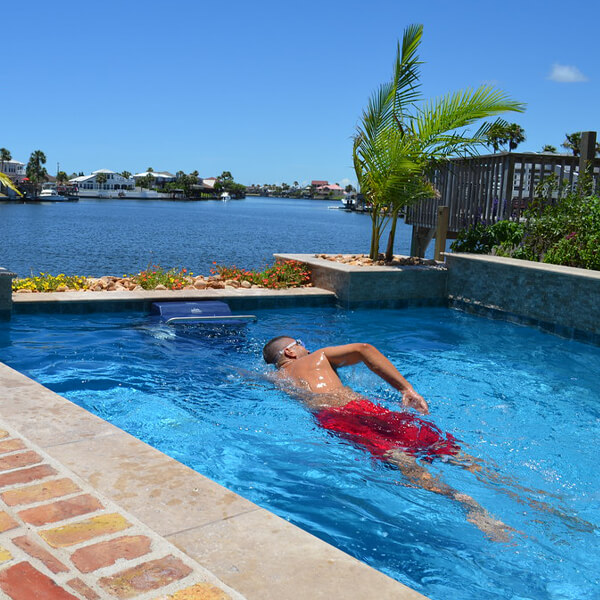 Fastlane® Pro
---
$9,999.00
Reimagine What Your Backyard Can Do.
Love Your Pool Even More
Same pool, completely different experience. When you reinvigorate your backyard pool with the Fastlane Pro from Endless Pools®, you expand your aquatic experience. Achieve the versatility of uninterrupted swimming. Enjoy gentle rehab or vigorous cross-training. Give kids some active playtime. Or set yourself in motion on a relaxing floatie ride.

The Fastlane Pro delivers our signature Endless Pools resistance current. With dozens of speed settings, from near-zero to all-fired-up, it's always ready to accommodate any mood and any activity level.

By easily adapting to new or existing pools, the Fastlane Pro transforms the typical pool into a multi-use experience. With the Fastlane Pro in place, your pool becomes an all-in-one gym, playground, and spa—all available from the convenience of your home. It's how Endless Pools helps you and your family to reimagine the power of water.