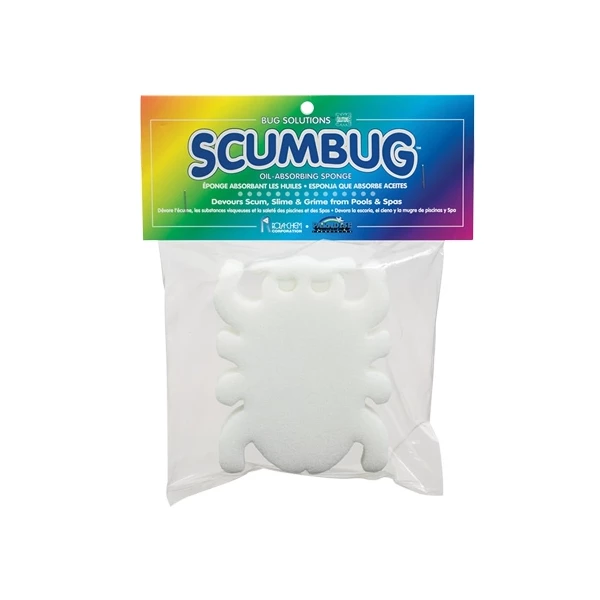 Scum Bug
---
$9.99
DEVOURS SCUM, SLIME AND GRIME FROM POOLS AND SPAS
SCUMBUGS ARE HUNGRY!
Scumbug improves filtration in a clean pool or spa and helps to prevent formulation of scumline. Capable of absorbing up to 40 times its weight in body oils and lotions, Scumbug and Scumbug Plus provide 300% more surface area than competitive products and will not get clogged in water lines. When saturated, simply squeeze out, clean and reuse. Under normal conditions, your Scumbug should last an average season.
BE AWARE OF BAD BUGS.
ONLY TRUST THE ORIGINAL!